This world is indeed full of a lot of evil acts like terrorism, robbery, kidnapping and even rituals, all just to make money. Not everyone escapes doing the evil acts and this is the case of three young boys as they met their waterloo while trying to do something evil.
Three boys have been caught in IGUEBEN LGA as they ran out of luck yesterday. This happened in Idumeka community Igueben while this three boys were trying to do money ritual. It was reported that these three boys were apprehended while trying to use one girl for money rituals.
SOURCE: MC SHORTMAN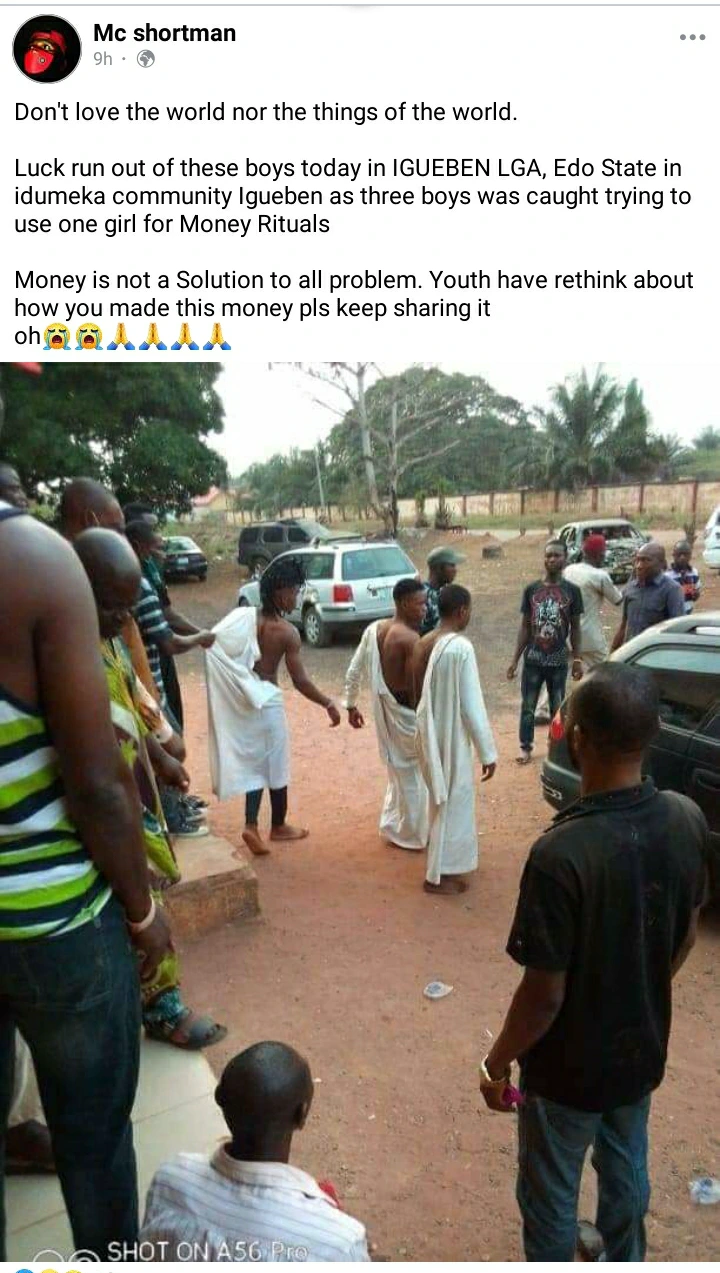 This was reported via MC Shortman as he shared the pictures of the three boys who were captured while trying to carry out the evil act.
See their pictures below;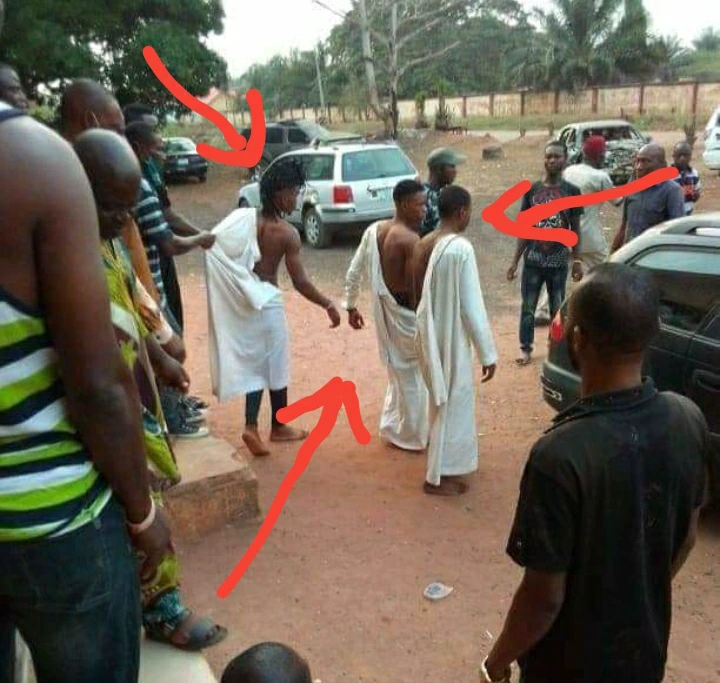 This caused reactions from people who aren't happy about the evil step that the three boys were trying to take. A lot of people were glad that they were caught as they show their distress about how young men of these days are in haste to make money through any means.
Check out how people reacted to the sad news below: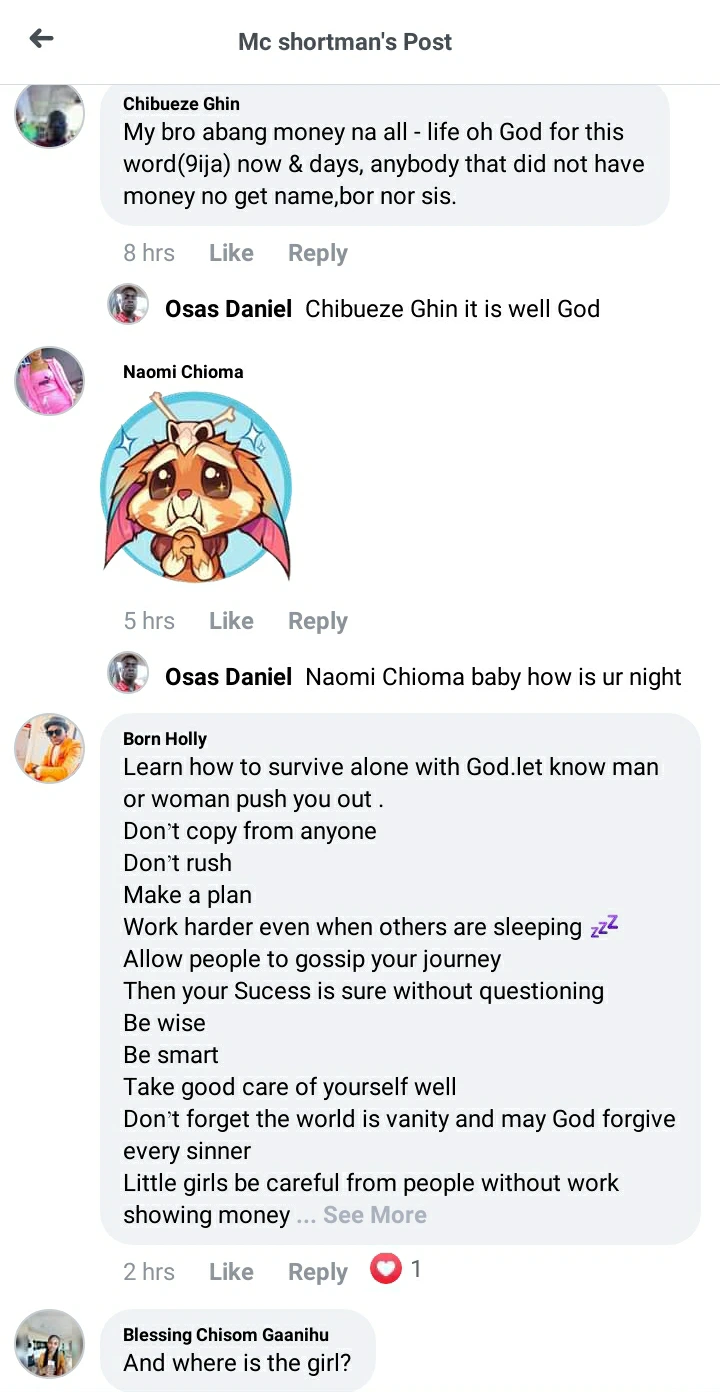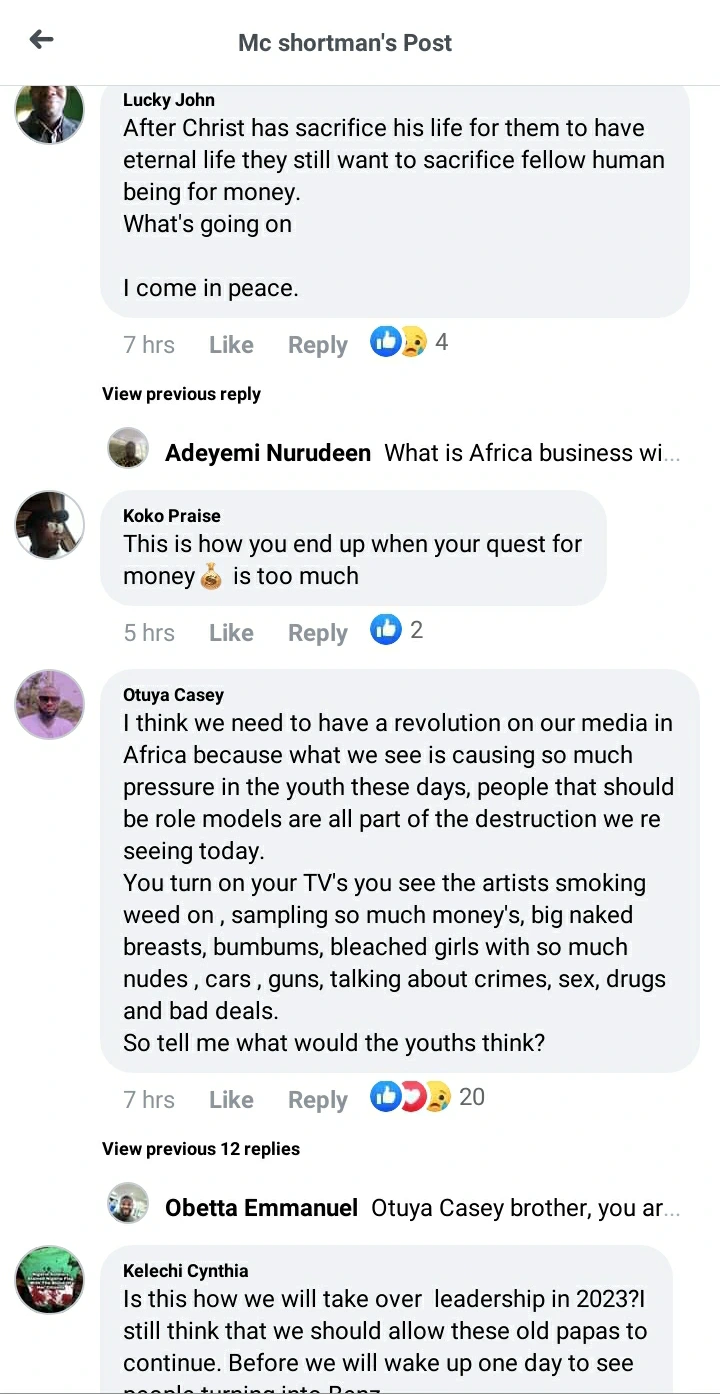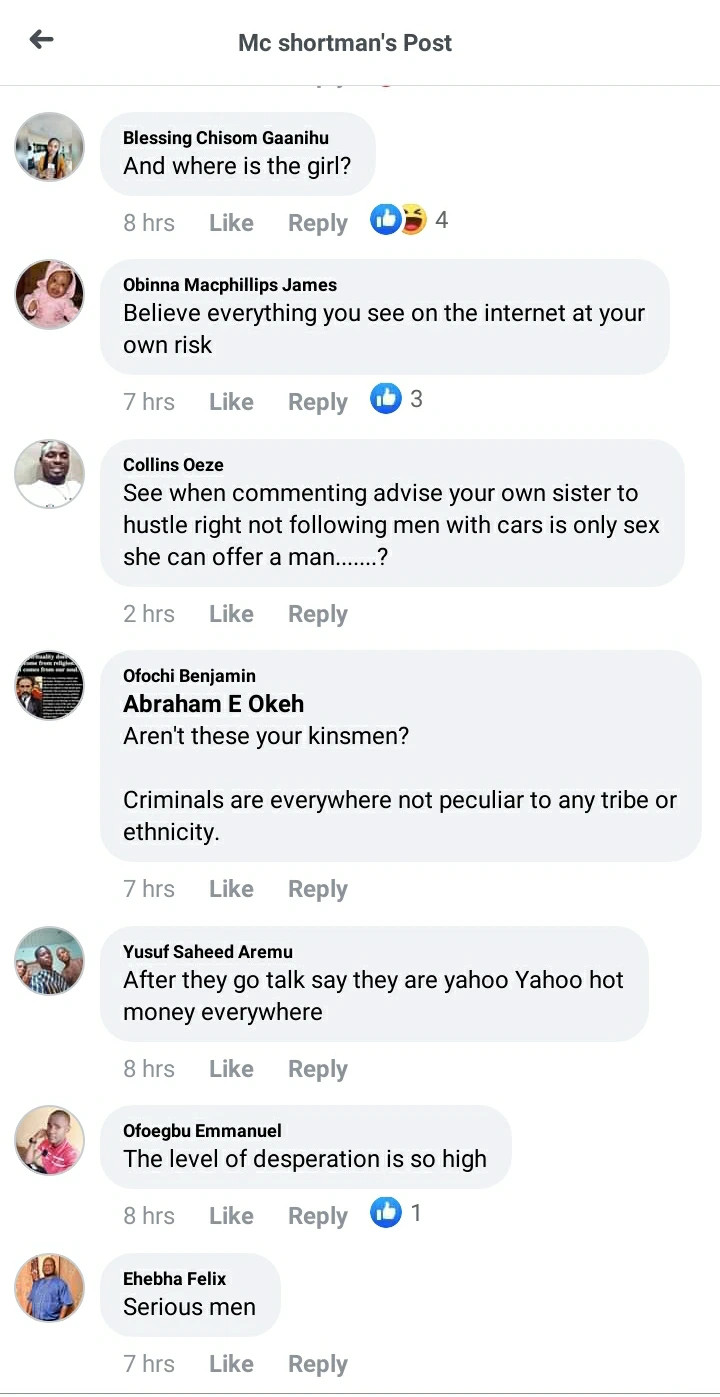 What do you think about this? Are you happy with the way young men are in haste to make money? What advise will you give to young men of these days? What advice will you give to the ladies of these days who are always after rich men even though they don't know their source of income?
Kindly share every of your thoughts with us.